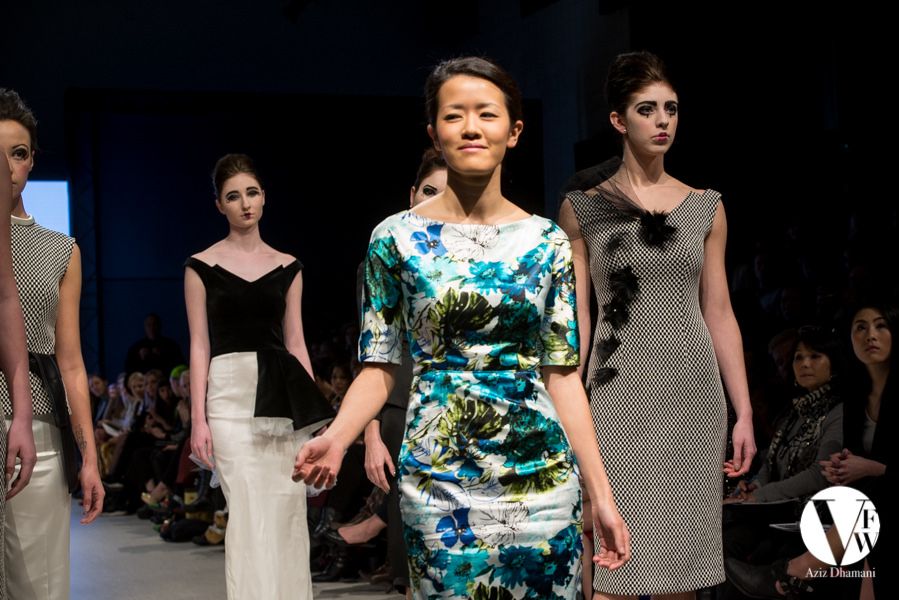 Who knew that a harlequin could inspire clothing that is runway ready? Monochrome & Jesters stood to be a major theme in the designer's Fall/Winter collection. Fur, check, and flattering silhouettes were the stand-out elements within the line.
SHIN SEUL JI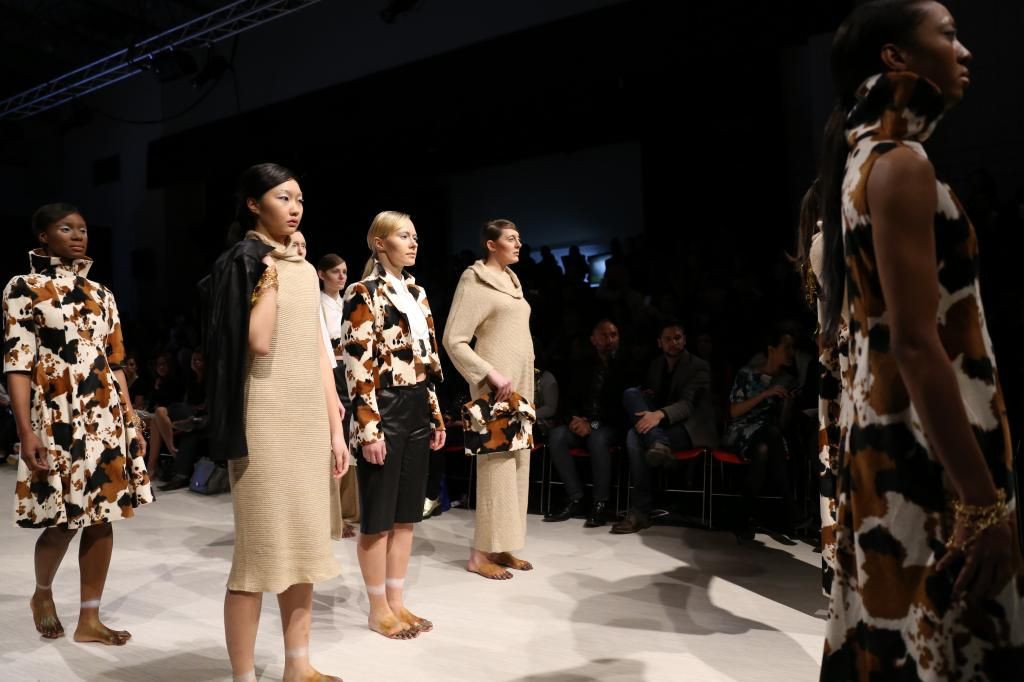 "Death of a Horse" is Shin Suel Ji's latest collection, and it remains quite straightforward when viewing horse-print, dark-painted feet, and emphasized nose contouring. The cropped dress-shirts, floor-length coat, and slouchy clutch were a few of my favourite pieces—but to tell you the truth, I love absolutely every piece with horse-print! GAH–gimme gimme.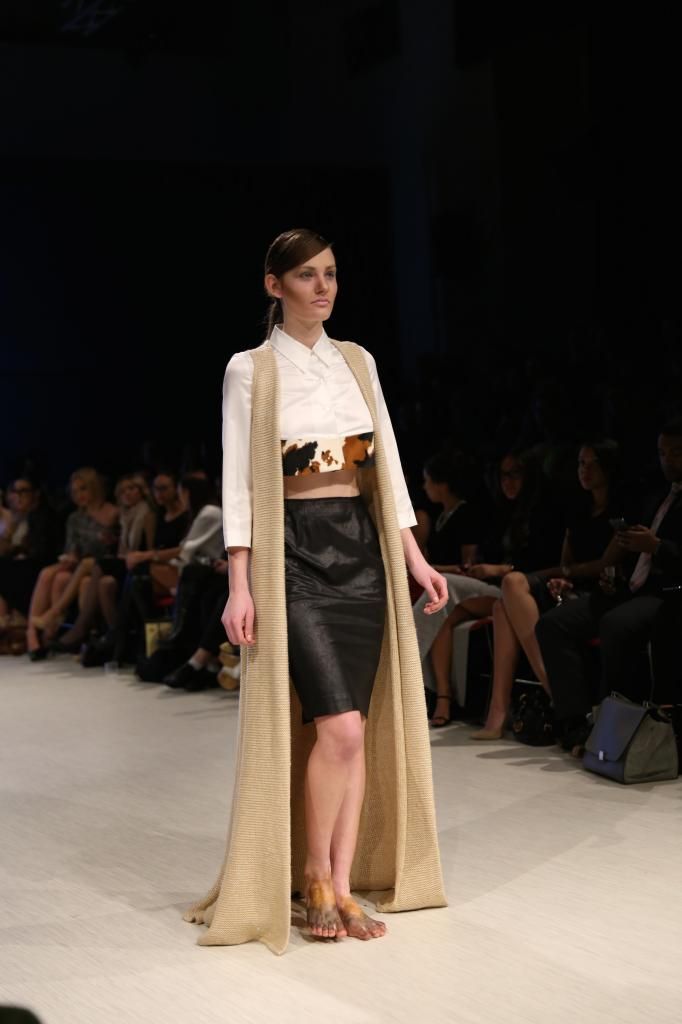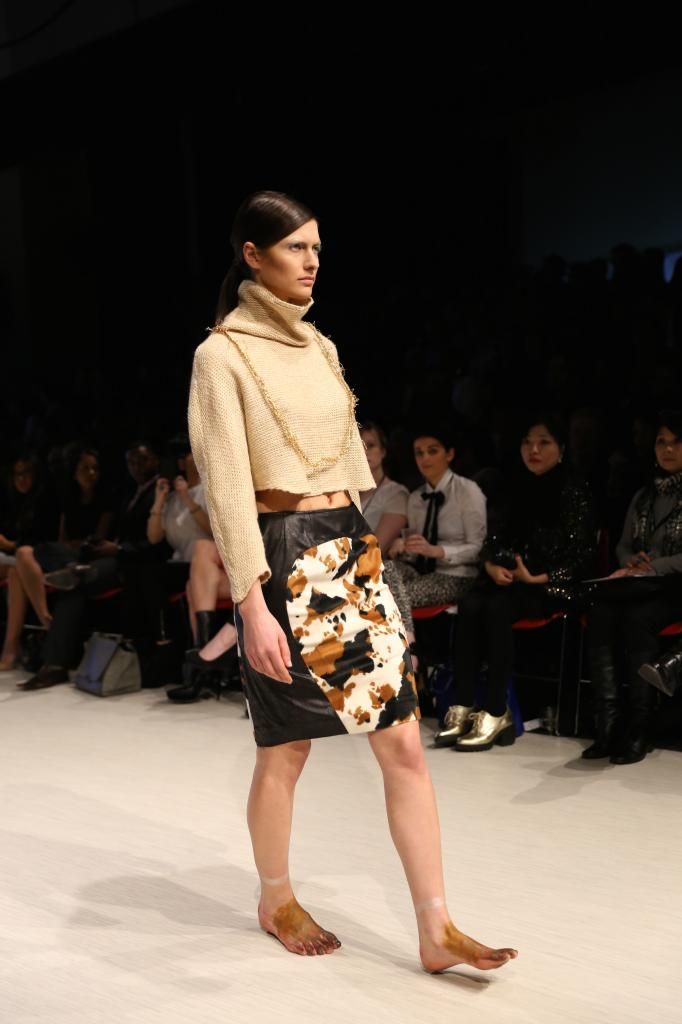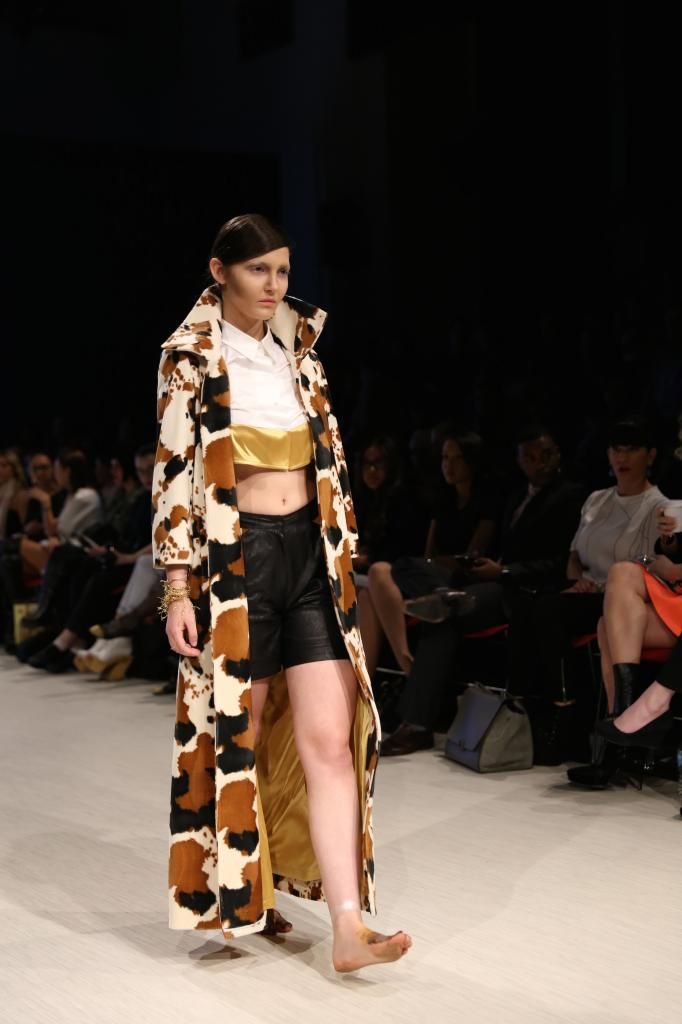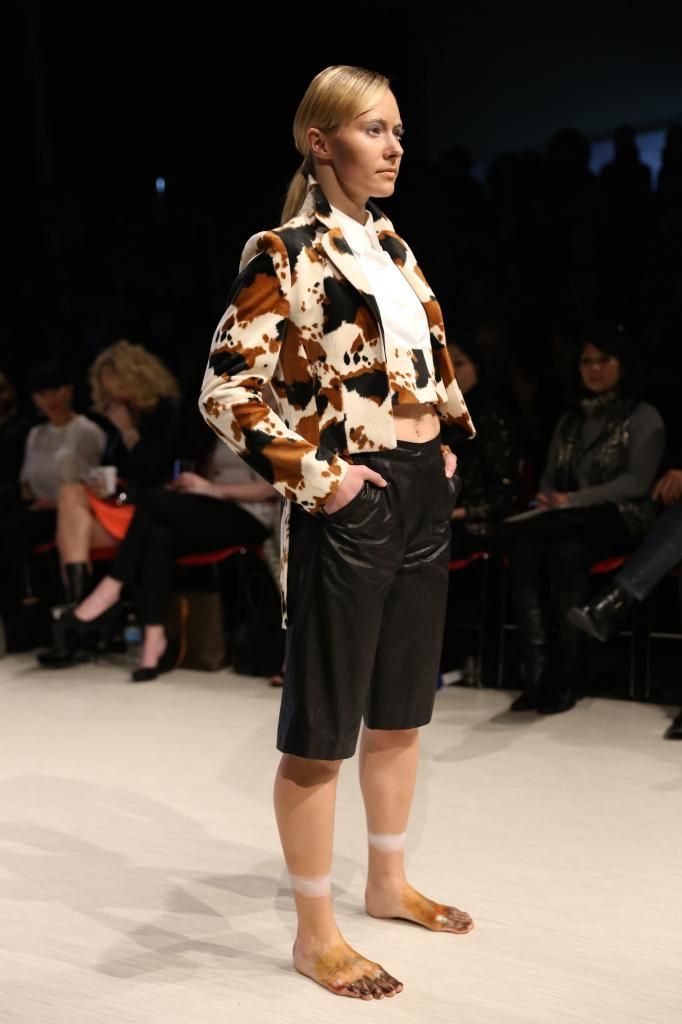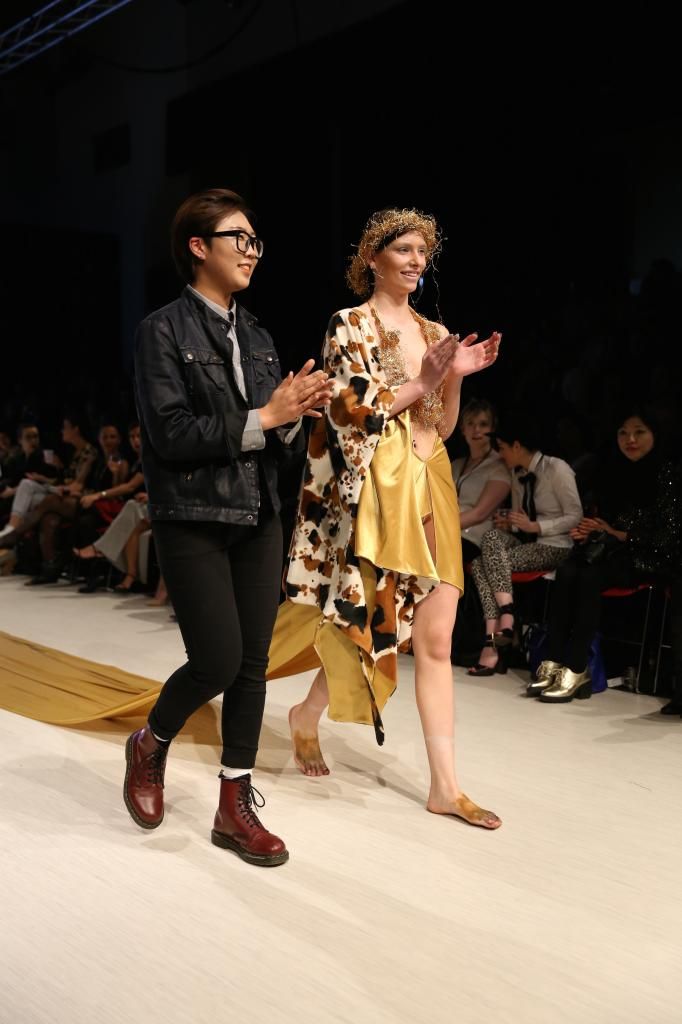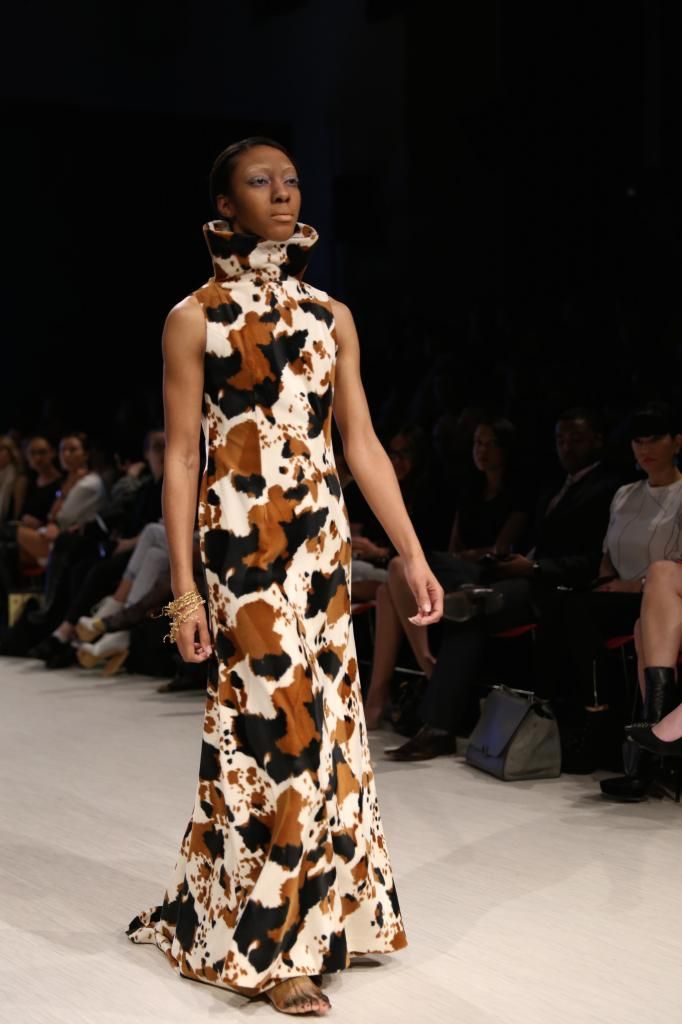 DES
Dark, edgy, and intense are a few adjectives that could fully describe his collection. Black will never fail a Fall & Winter collection, and Des showers every garment with the shade. Asymmetrical hems, hooded capes, and cone-shaped hoods were the most interesting garments that walked during his show—however nothing stood out as much as the models makeup, which was a large black cross right in your T-zone.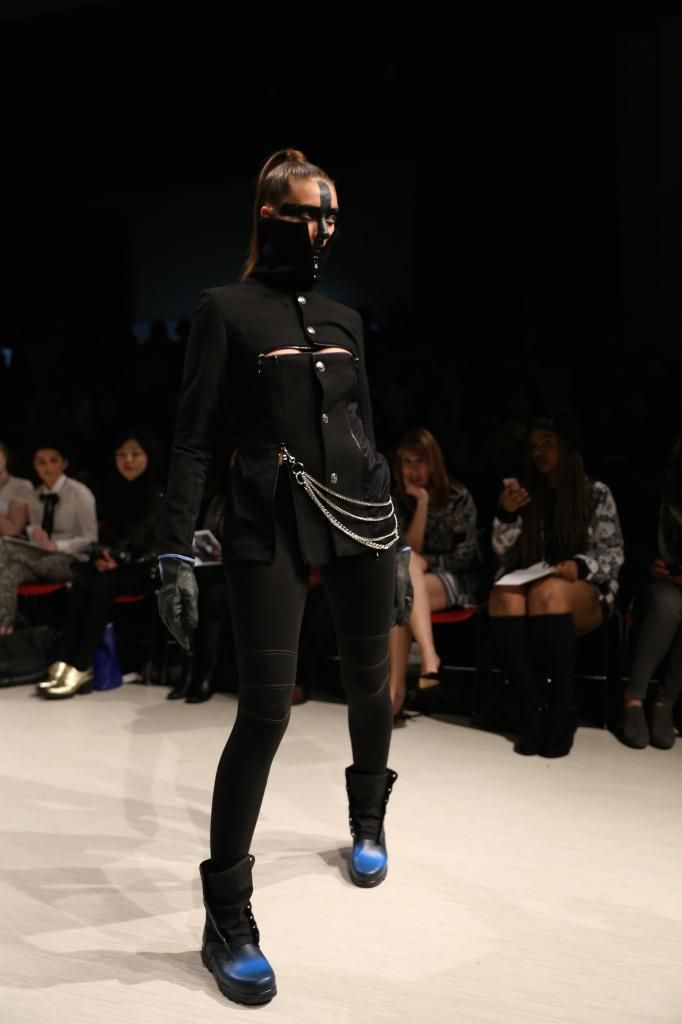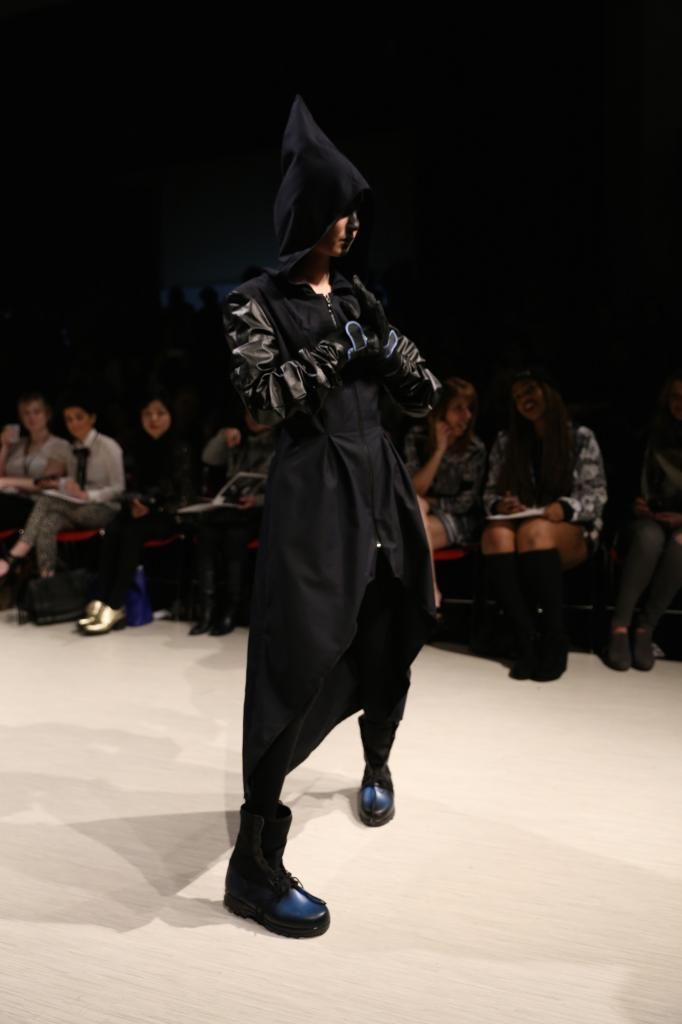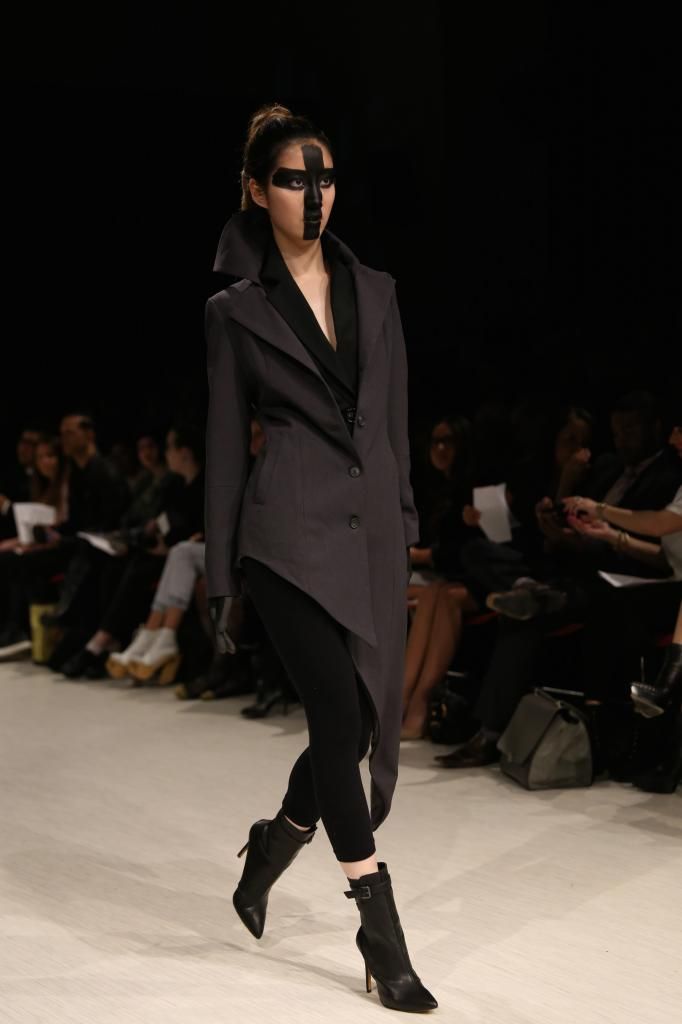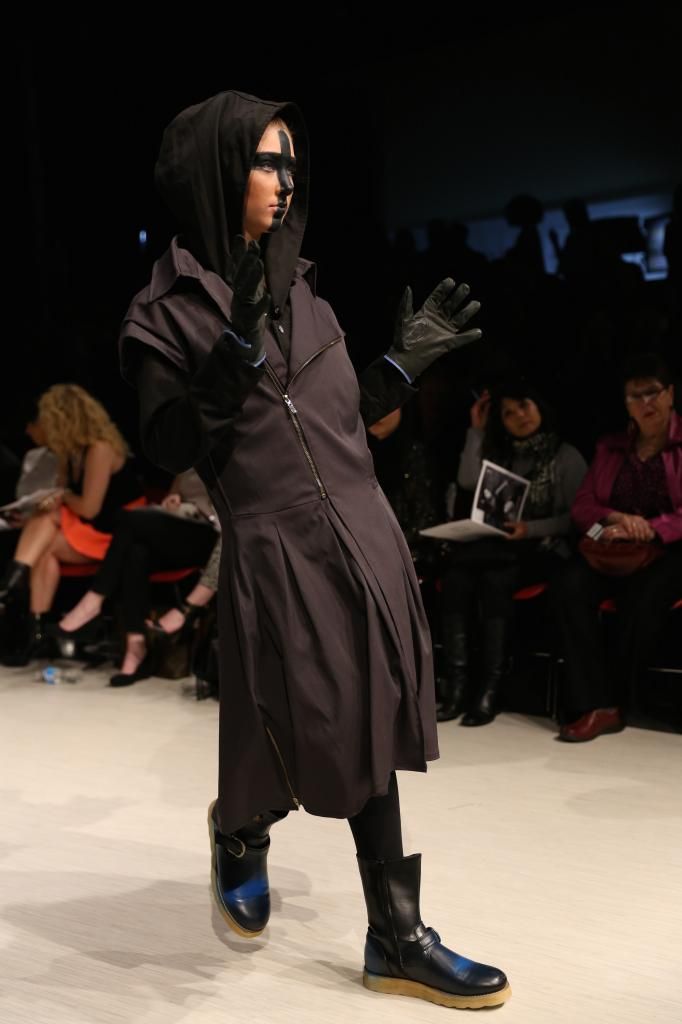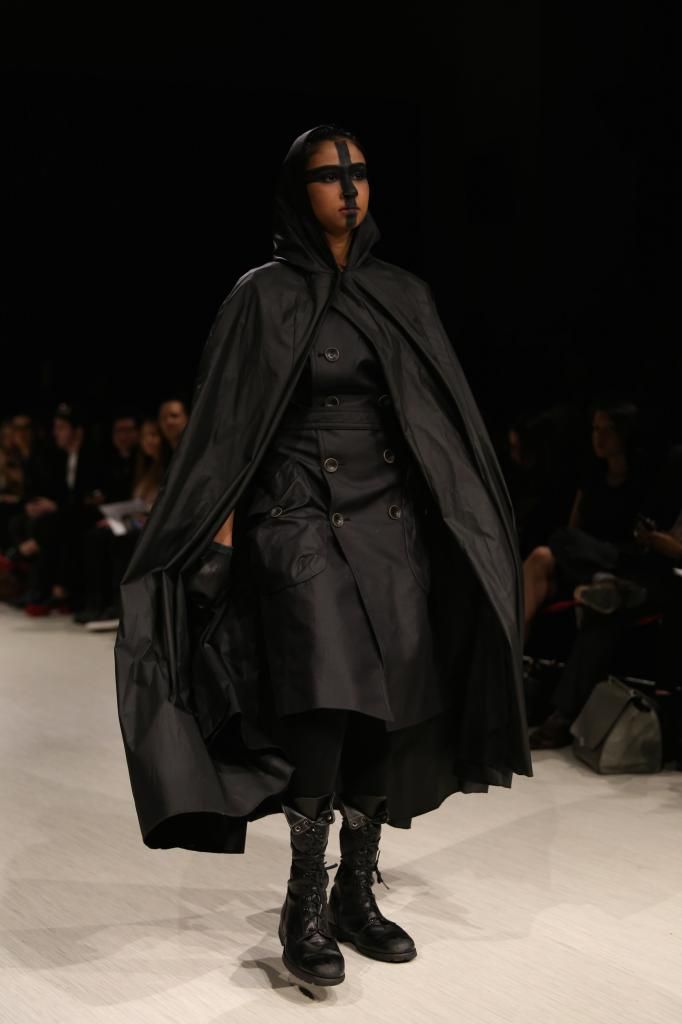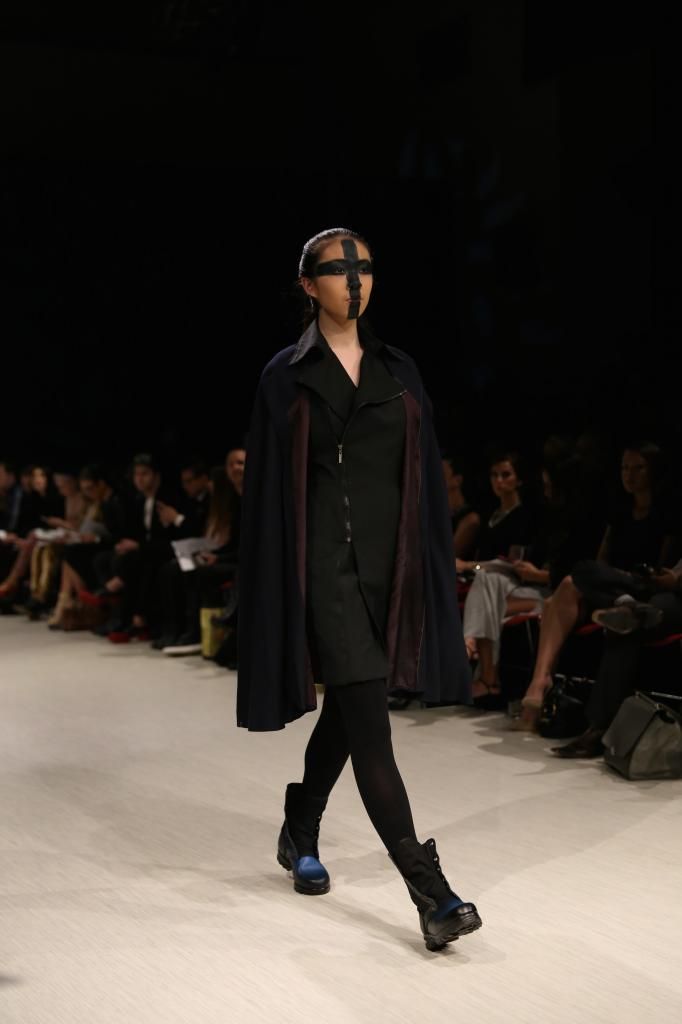 Evan Clayton's collection, "JENOVA", ended the night with garments that expressed profound introspection. Inspired from Yoshitaka Amano, the artist behind "Final Fantasy VII", he explores "human compassion…with the morality of good and totality of evil being questioned". Edgy dominatrix-like pieces contrasted light feminine garments. Once again, Evan Clayton produces a fantastic line that makes you fall more in love with every glance.