Portugal native, Susana Bettencourt, initiated the start of Vancouver Fashion Week with a bang—showcasing her mastered art of knitting and excellent craftsmanship in fabrics within her F/W 2014 collection, "Real Fake". Cobalt blue remained the star of the show, marrying beautifully to grey, black, and white. Slouchy full-length cardigans, oversized cowl necklines, draping capes, and a full-length crocheted backless dress made it down the runway—singing the solemn tunes of Fall/Winter. Practical, smart, and chic—each article motions from runway to personal wear effortlessly.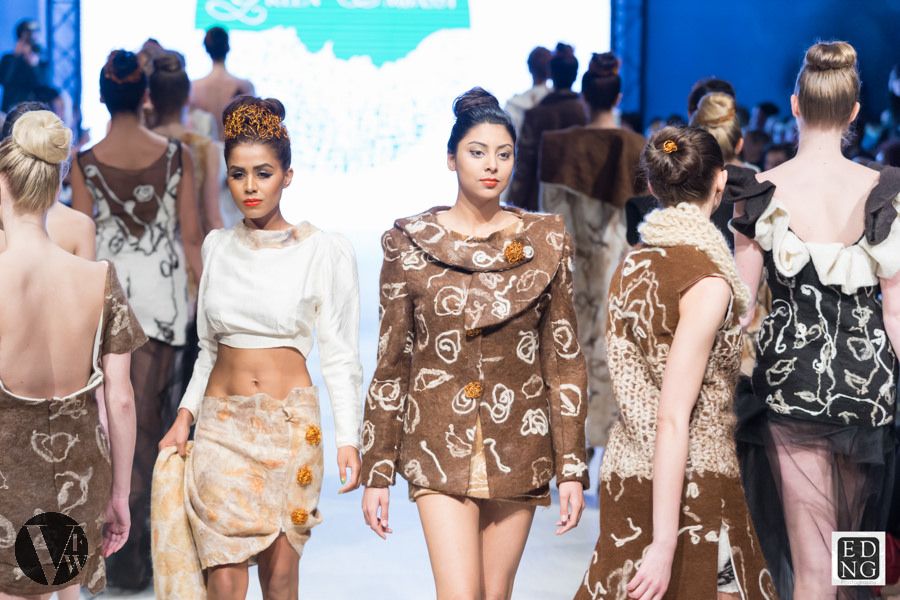 Known for their emphasis on sustainable fashion, Green Embassy stayed true to their roots in their latest collection, "Earth". Pure tones and prints took on an "earthy" feel as browns, nudes, and off-whites fled the runway. Playing with the use of tulle and organic materials, the collection juxtaposes delicate femininity with primitive robust visualization. Dresses, coats, and a single skirt varied in length and style—however, each piece in the collection worked seamlessly to each other, unifying the "Earth Series" as a whole.
JIN & JACQUELINE
One of the most amazing aspects about Jin & Jacqueline's product concept is that each piece uses 100% animal-cruelty free leather. Not only do the bags/clutches practice sustainable fashion, the quality is of the highest standard. Take a look at the use of colour and detailed simplicity, and you'll see why the collection is regarded with praise.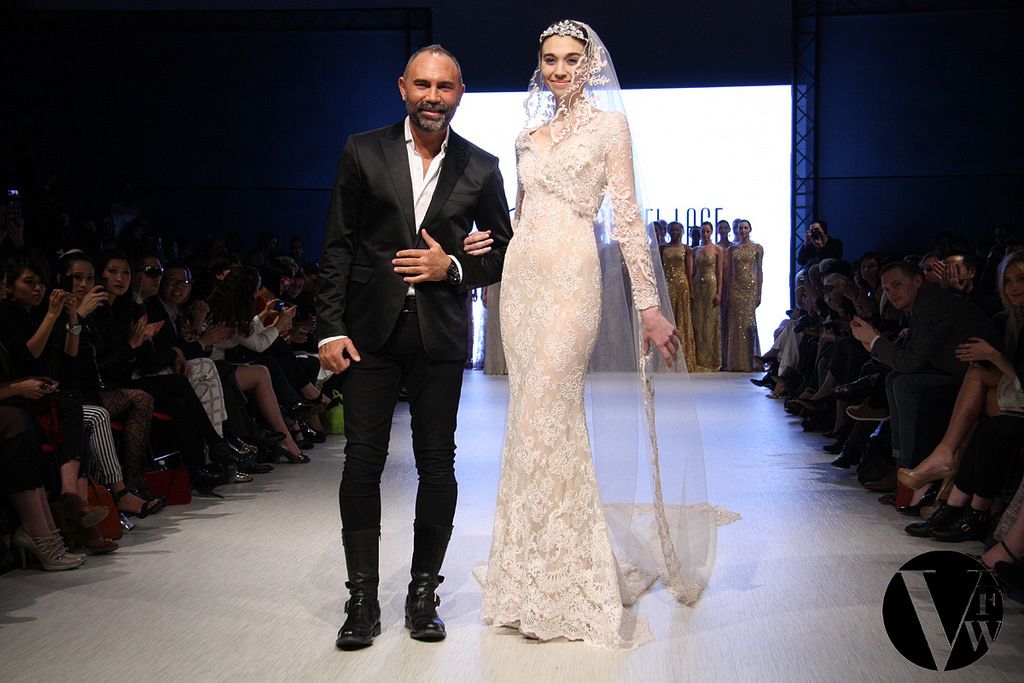 Gabriel Lage's Fall/Winter collection was the finale to Day 2 of Fashion Week, and calling it "beautiful" and "divine" would be a complete understatement. Viewers were left with dropped-jaws and glistening eyes as each couture gown walked the aisle—paying close attention to the intricate detailing Gabriel Lage faultlessly executed. Beadwork, lace, and cut varied with each gown, however all were floor-length and stayed within a neutral colour palette. The star of the collection gravitated toward the final gown, which so happened to be a stunning long-sleeved, lace-detailed, mermaid-style wedding dress. Oh, and don't forget the prolonged sheer veil with an embellished border—the finishing touch to a flawless collection.