Spring is around the corner, and pastels are making an appearance everywhere. I recently modelled in a Style Watch video for Clearly Contacts, showcasing some amazing designer pastel frames to go along with various looks.
BASE LOOK
The idea was to create 3 separate looks around a base outfit–which in this case was comprised of a textured high-neckline blouse and pastel pink wrap skirt.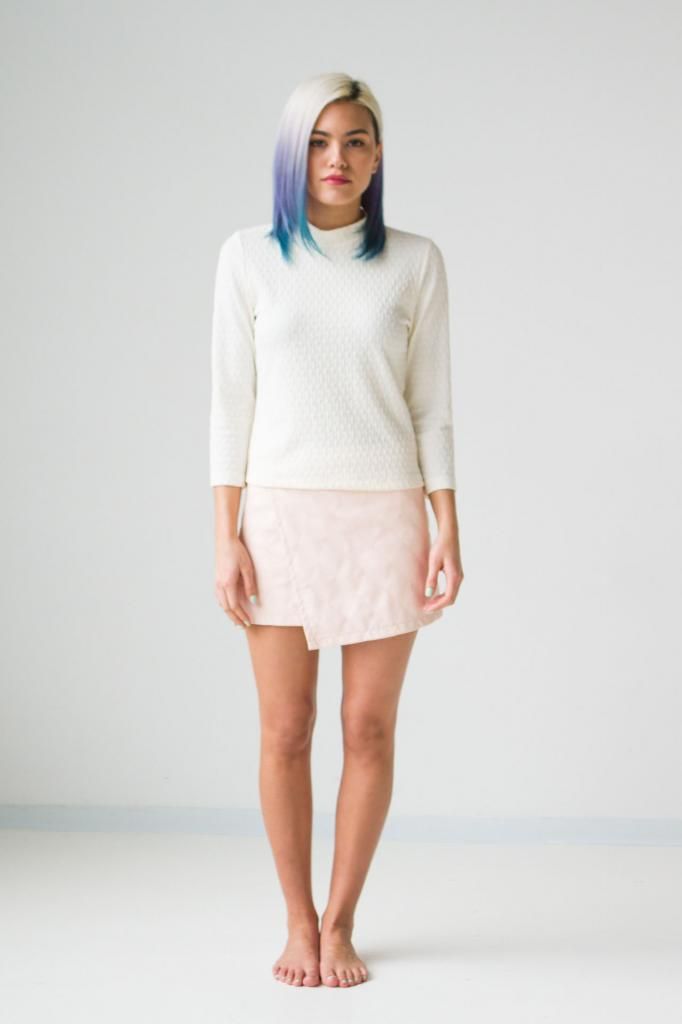 PASTEL PARTY
The first look consists of Valentino Rose eyeglasses paired with a powder-blue blazer and pink beaded cascade necklace. Gold rings, colour-blocked cross-bag, and white booties are finishing touches to a look swathed in pastel.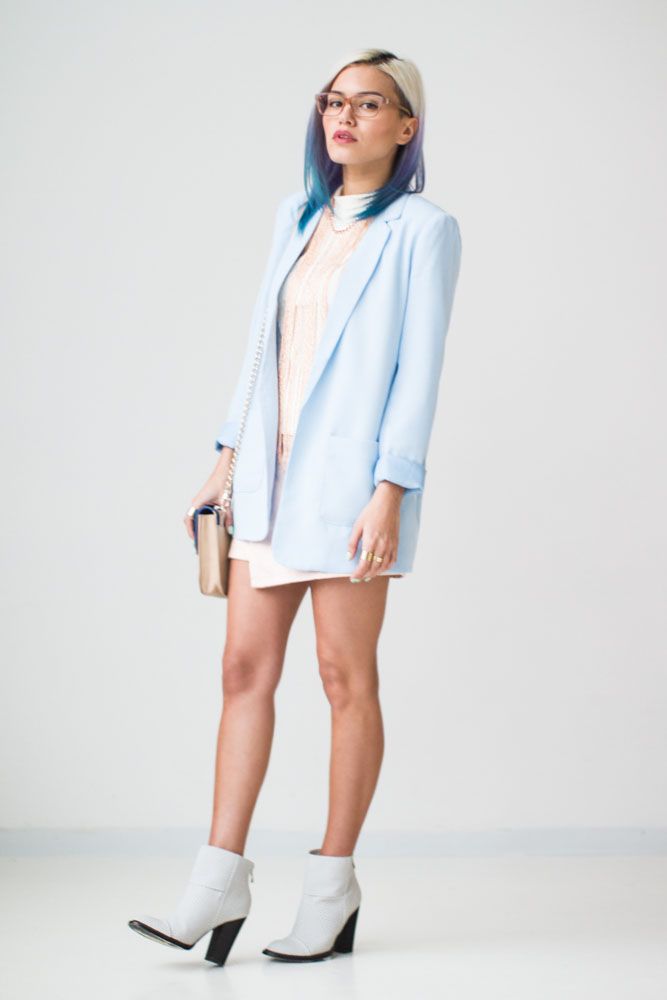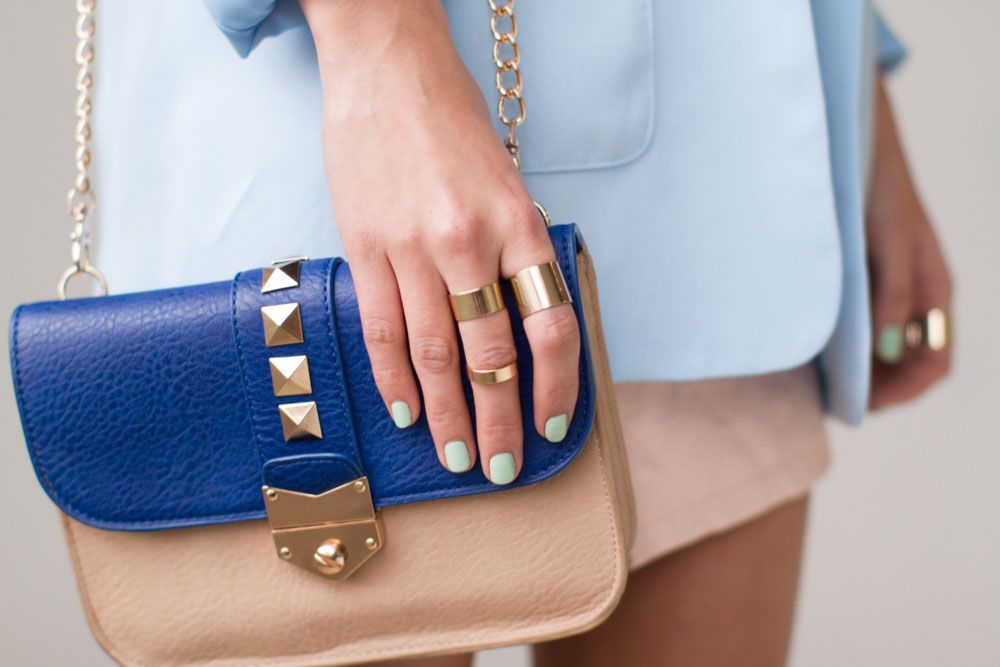 PATTERN PRINTS
The second look features vintage-inspired frames by Balenciaga. These oversized horn gold glasses are matched with a floral kimono, romantic mint-green necklace, and gold bangles. Any print could go with these fun, spunky, and oversized frames!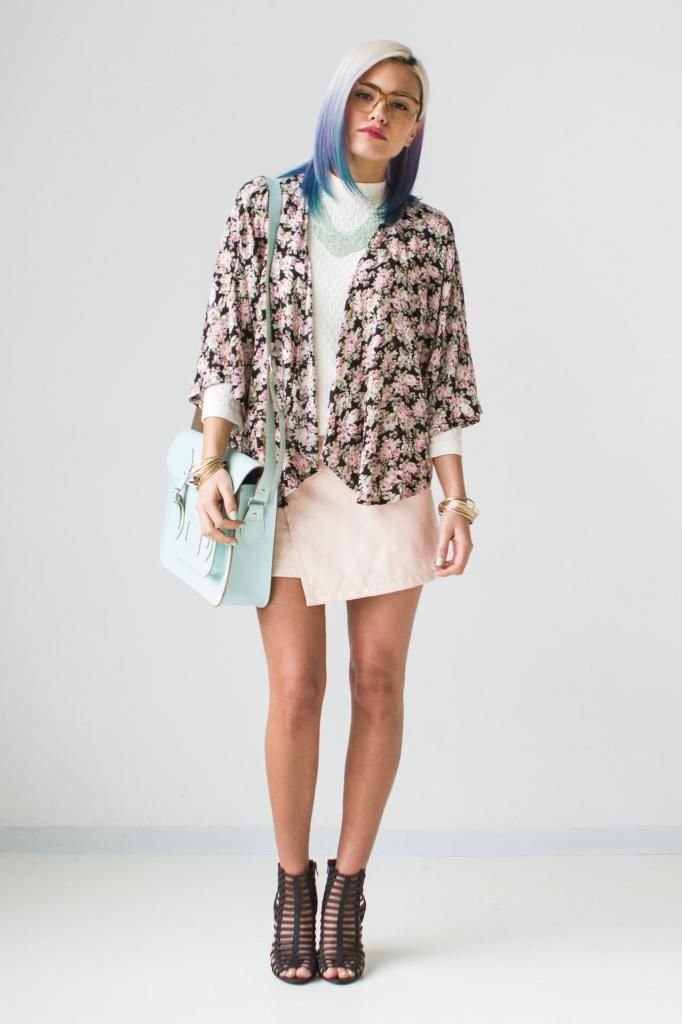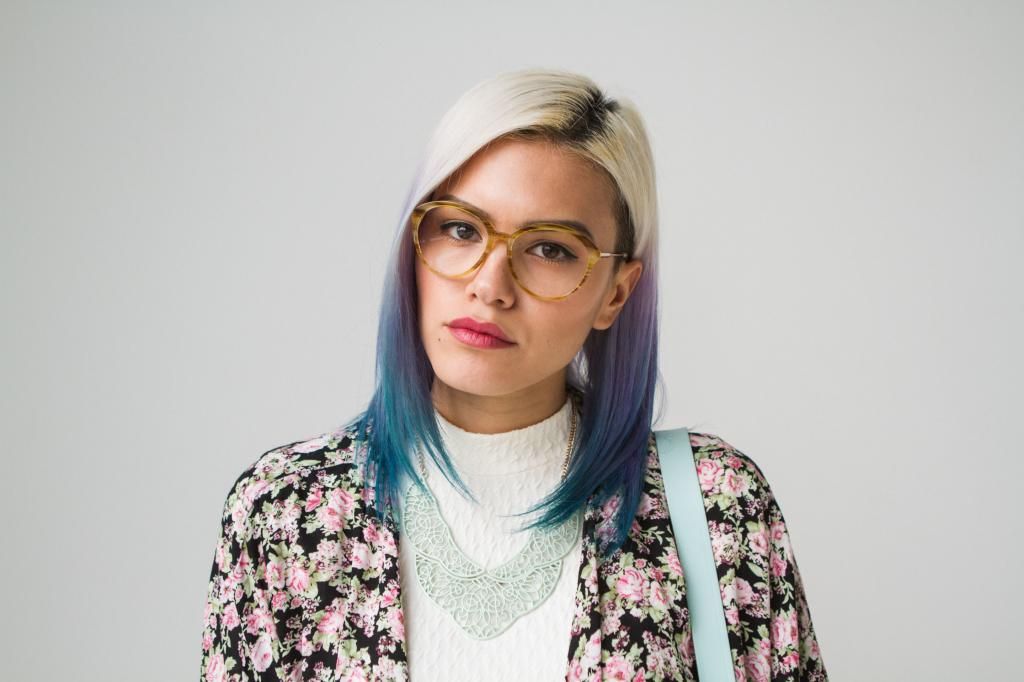 CHIC AND EDGY
The last look showcases Emporio Armani frames that fade from a crystal burgundy to a light lavender. These chic glasses create an edgy look by uniting a leather vest, black leather bracelets, and structured cross-bag.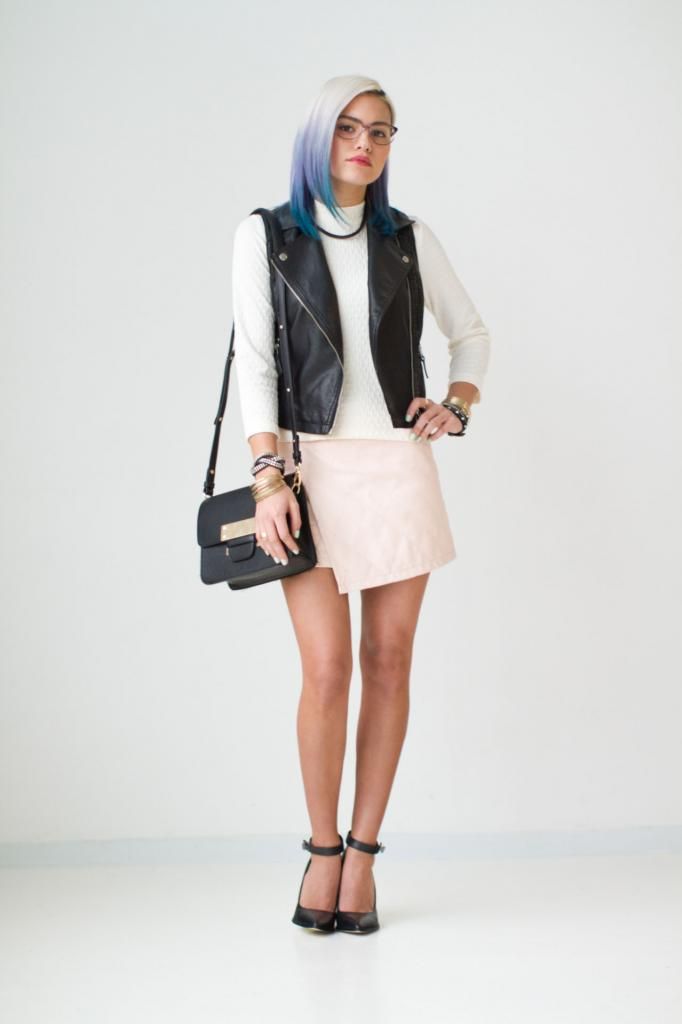 Photo/Video:  Sarah Boland
Merchandise + Stylist:   Linda Li
Content + Style Editor: Erin Taylor- Mitchell