The 't-shirt' is one of the most–if not THE most–common item in everyone's closet.  Most likely, you're pairing a tee with the comfiest PJ bottoms for lounging 'round the house, or you're having a "jeans and t-shirt" kind of day. Whatever way you dress your tee, there is no denying that we need and love them–but sometimes we get into a bit of a rut when it comes to stepping outside the box when wearing them.
No–they aren't the most glamorous article of clothing, however, don't let that fool you. There are countless ways you can use a tee to change up a certain look. I've used my Top Knot Goods "No Rest For The Rad" t-shirt to create 3 different outfits, demonstrating how you can change up a 'casual tee' ensemble by making it more chic and captivating.
"DRESS IT UP"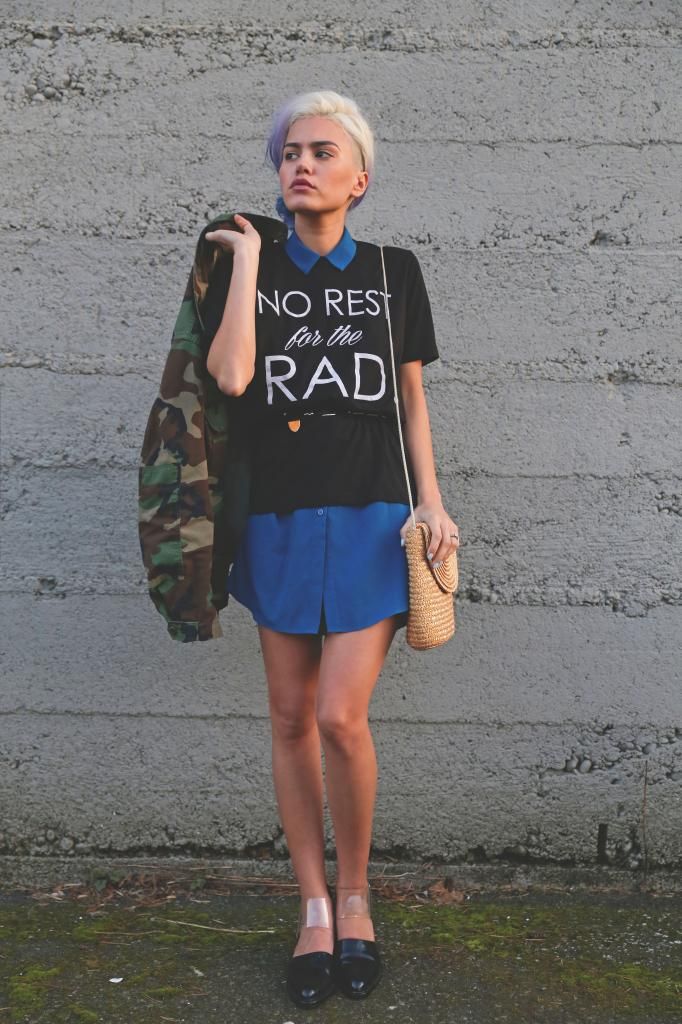 A ridiculously easy way to wear a tee is to throw it over a dress and belt it at the waist. Layering is pretty hard to screw up, so give it a go. If you need more justification, it also allows you to completely change up a dress that you've worn many times before–who doesn't love recycling? It's a flattering look for every body type, and does "casual-chic" to perfection.
"TASTEFUL TEE"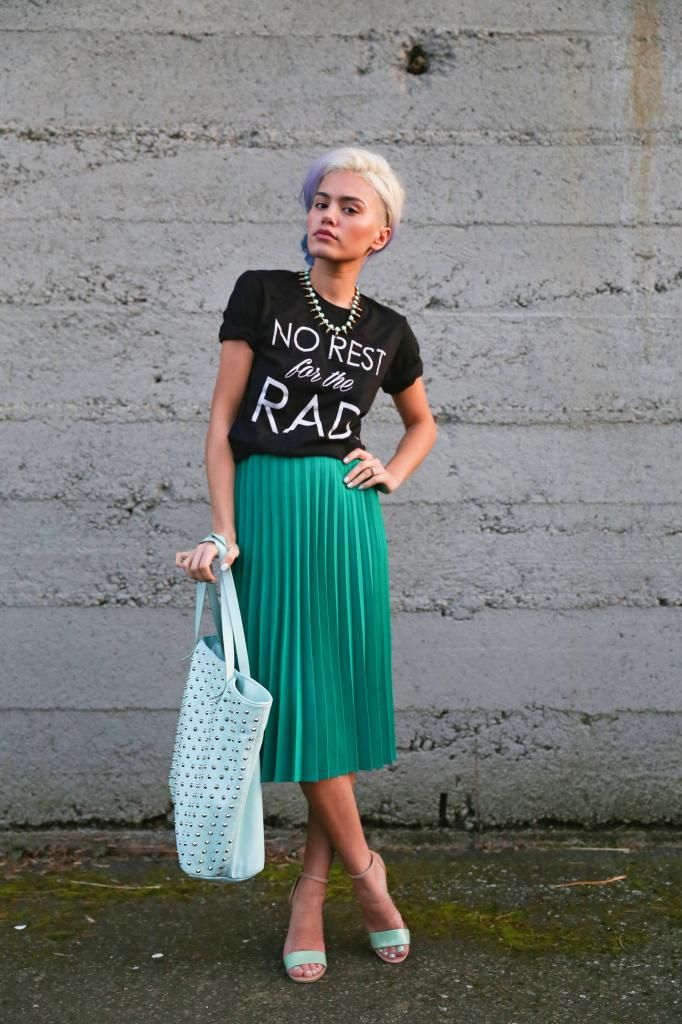 If you wanna dress up a t-shirt in a less casual–but tasteful–way, try pairing it with a skirt (any length would suffice–but if wanting to stay on trend, attempt a midi skirt). I've created a look using mint sandals, studded tote, and pleated midi-skirt. This look is great for everyday wear, but it let's you look classy and sophisticated at the same time.
"SHIRT SQUARED"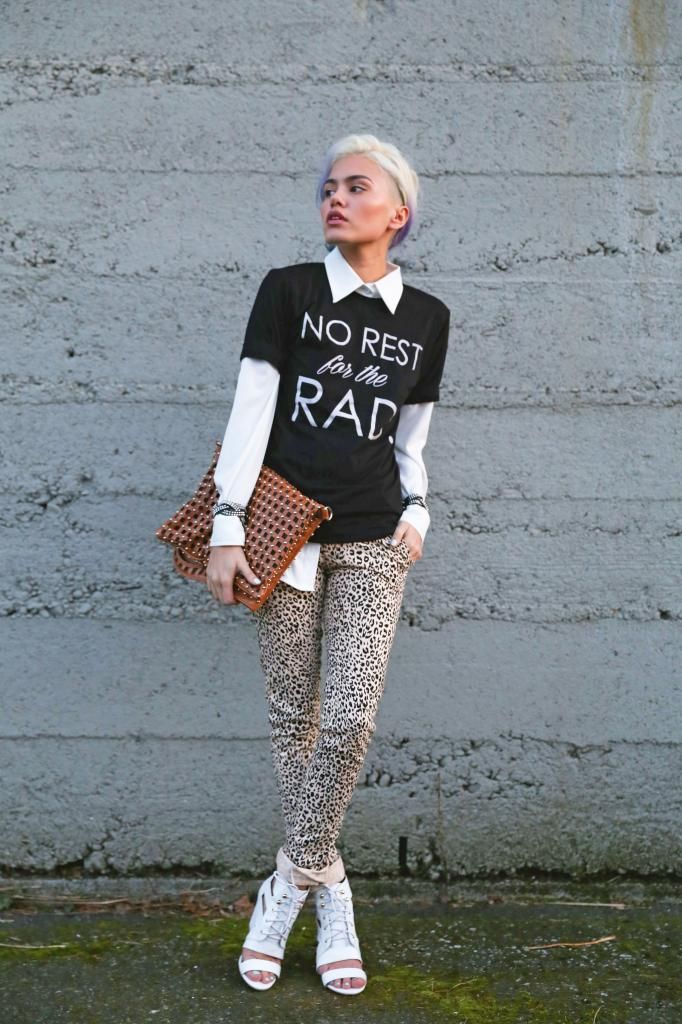 Layering is the best; not only does it keep you much warmer, it changes a look with every additional piece you include. Layering a long-sleeved dress shirt under a tee is a fantastic way to keep you the right temperature this Spring season, but it also makes an "easygoing" outfit look more "thought out". I've paired my tee and dress shirt with a fun animal-print pant and studded clutch. Adding texture and pattern is always a good way to play around with fashion.