When you think of pearls, you most likely think "classic accessory" that's kept away for special occasions. Yes, it's a timeless piece, but that's exactly why it can be added to an everyday ensemble with ease…and a touch of class.
There's an influx of large statement necklaces, complete with either ostentatious gems, large chains, or bright stones. Although I adore a chunky necklace that takes over my entire chest, many times it isn't needed. A simple–but gorgeous–piece does the trick to perfection.
I love this current outfit because it includes every element I desire in an ensemble–texture, colour, and print. It contrasts feminine florals with a masculine reptile texture. It unifies a dressy tulle skirt with a casual striped crop top. It's varying, bold, and nothing close to 'vanilla'. And what I believe fuses the entire look is that effortless and charming lavender pearl pendant hanging from my neck.
This beautiful lavender pearl pendant from Pure Pearls isn't ornate; it's not that vivid and definitely not colossal in size, however it's impactful and more importantly, unvarying. It's the only piece from my outfit that is, and will continue to be, timeless in nature and in fashion.
I love it; It completes me…and this look!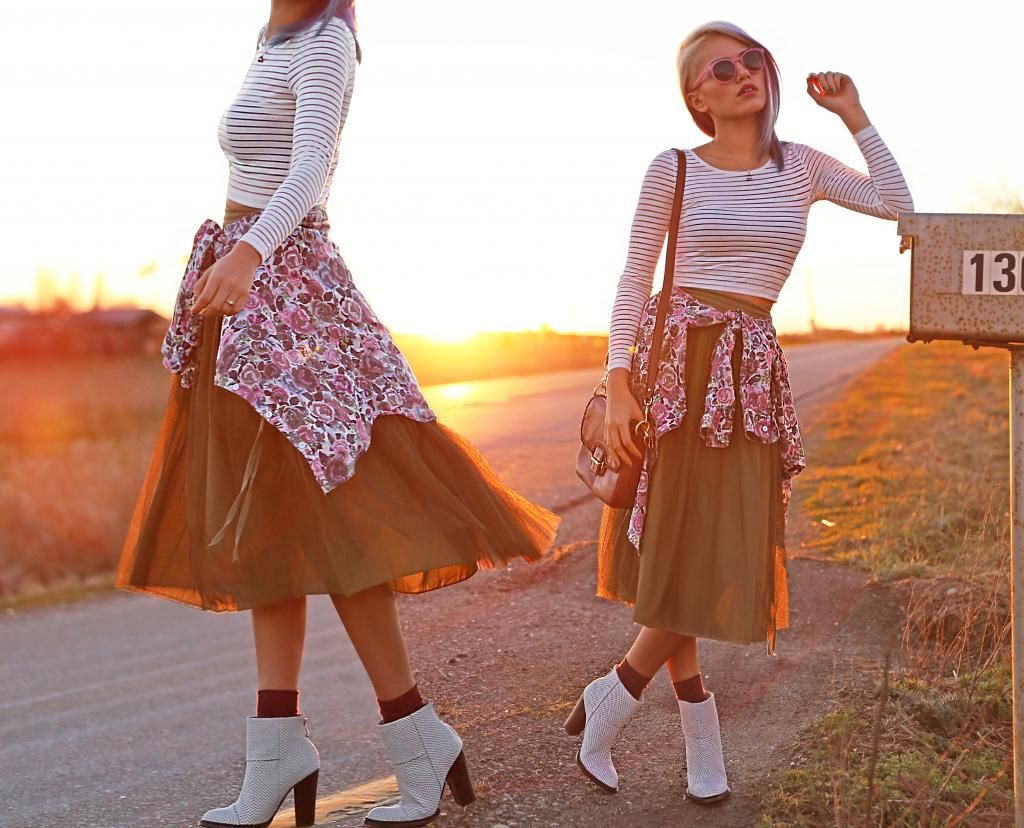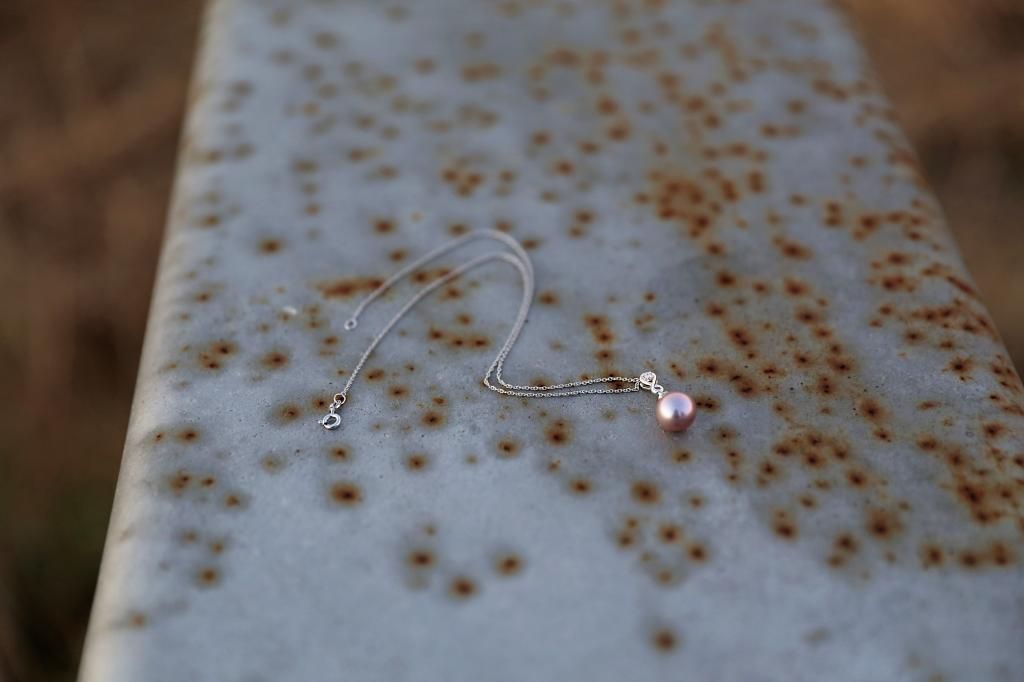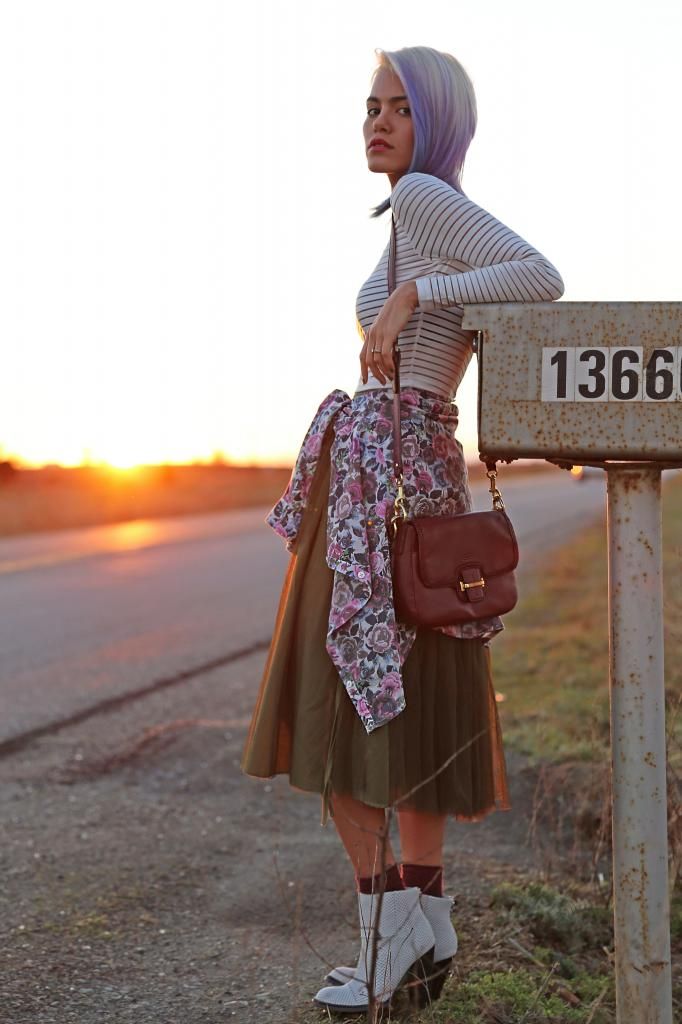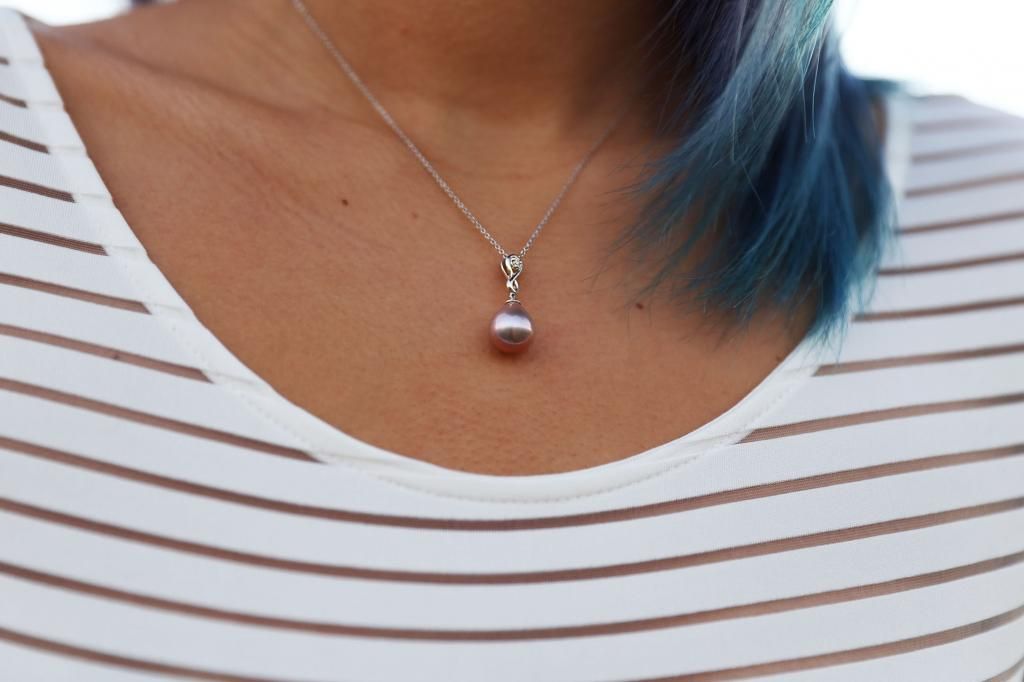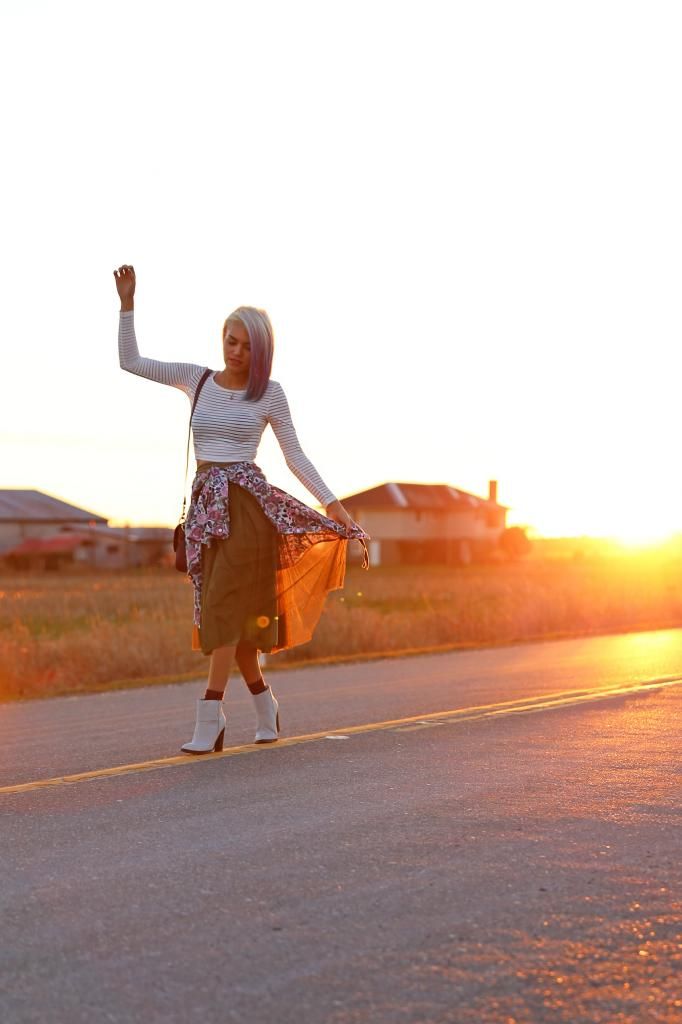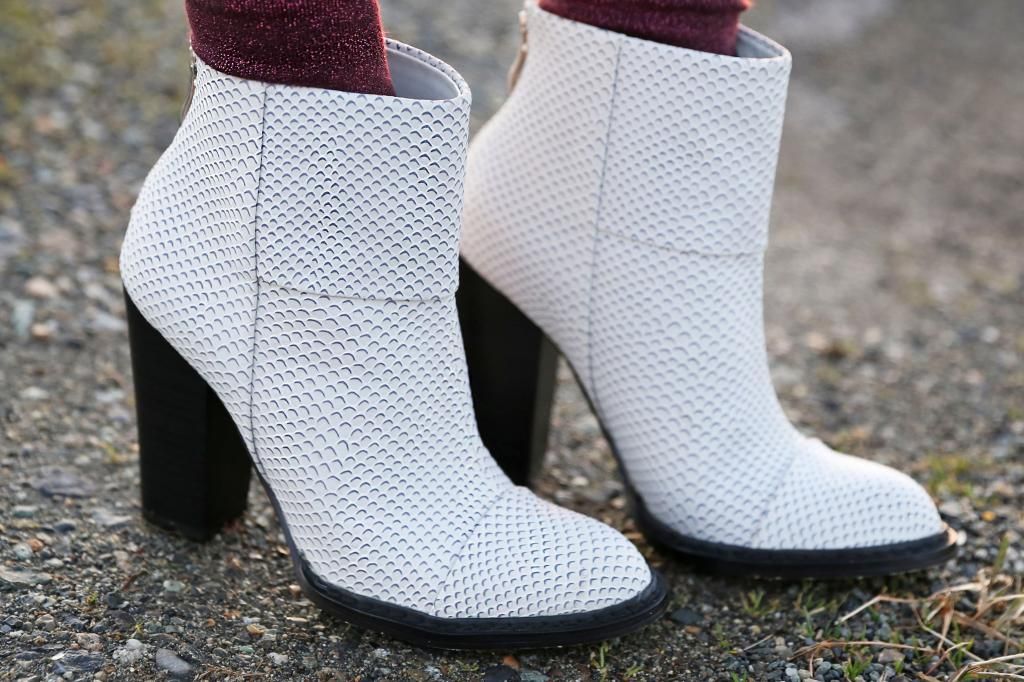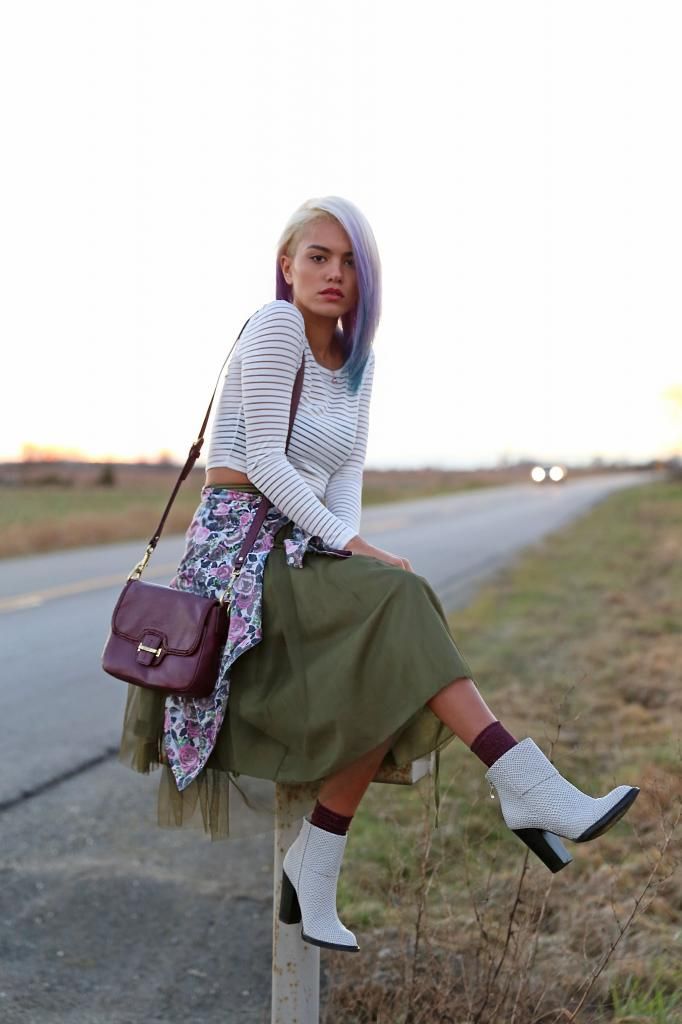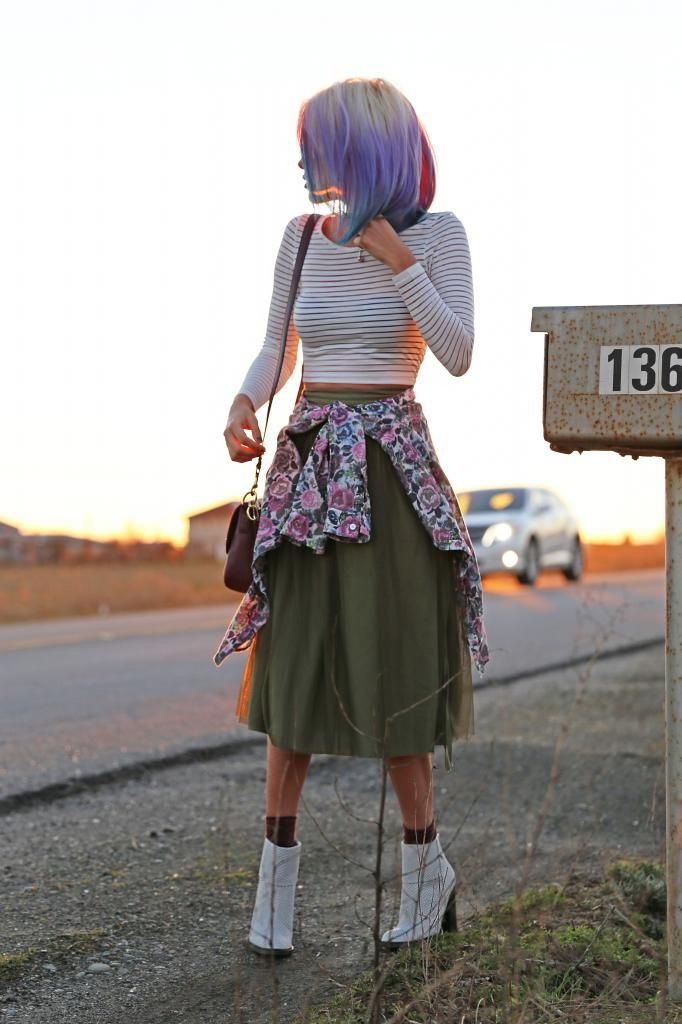 Lavender Freshwater Drop Pearl and Diamond Infinity Pendant: Pure Pearls / Crop Top: H&M / Floral Shirt: H&M / Boots: NastyGal