We took a trip up to Ensign Peak in Salt Lake City today (actually, we only went half-way). We didn't realize that Ensign Peak was at the top of a mountain, which required a muddy and long hike up. But we did manage to make it half-way, which gave us enough height to see the beautiful city's landscape.
My outfit definitely wasn't hiking material, but it's cute, so that's all that matters…right? I'm wearing double denim and triple silver! Denim overalls are so cozy; it's on par with onesie PJ's, just more socially acceptable to wear in public. Then there is the denim fringed messenger bag from La Moda. This killer piece is a statement in itself, and goes fantastically with my silver cut-out booties from NastyGal. In love, love, love with denim and silver.
As for that necklace, it's actually a chain head wrap from Iweartheheadress! This is a piece from their Spring 2014 collection , soon-to-be-released this Friday the 14th. I'm obsessed with its ability to be multi-functional. Can't wait for the rest of the products to be available!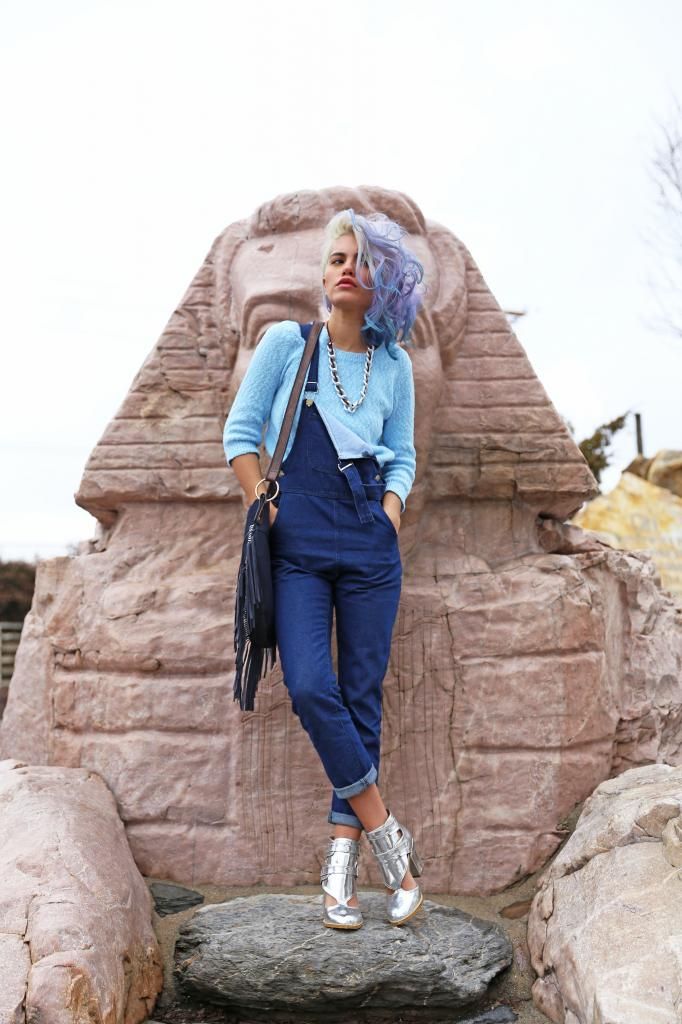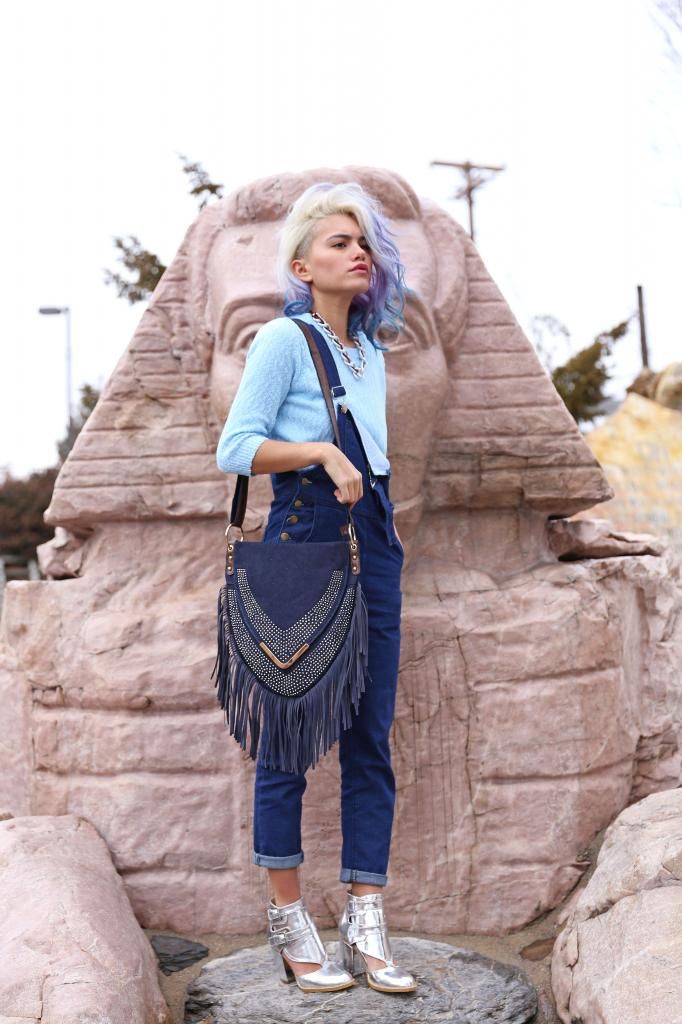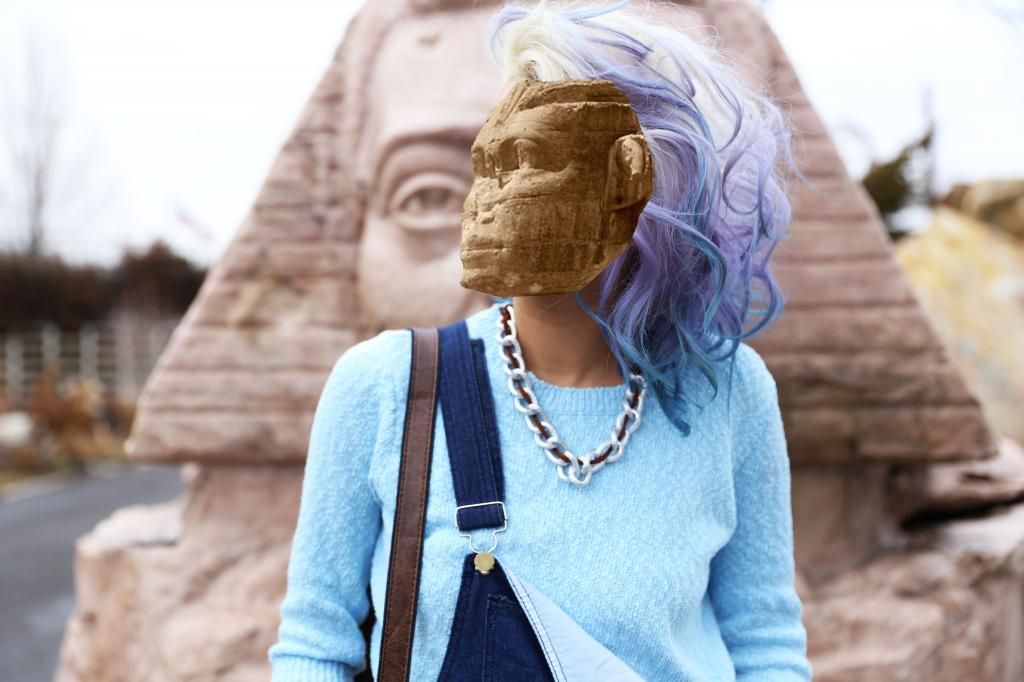 Yep, that's what you think it is–SPHINX FACE!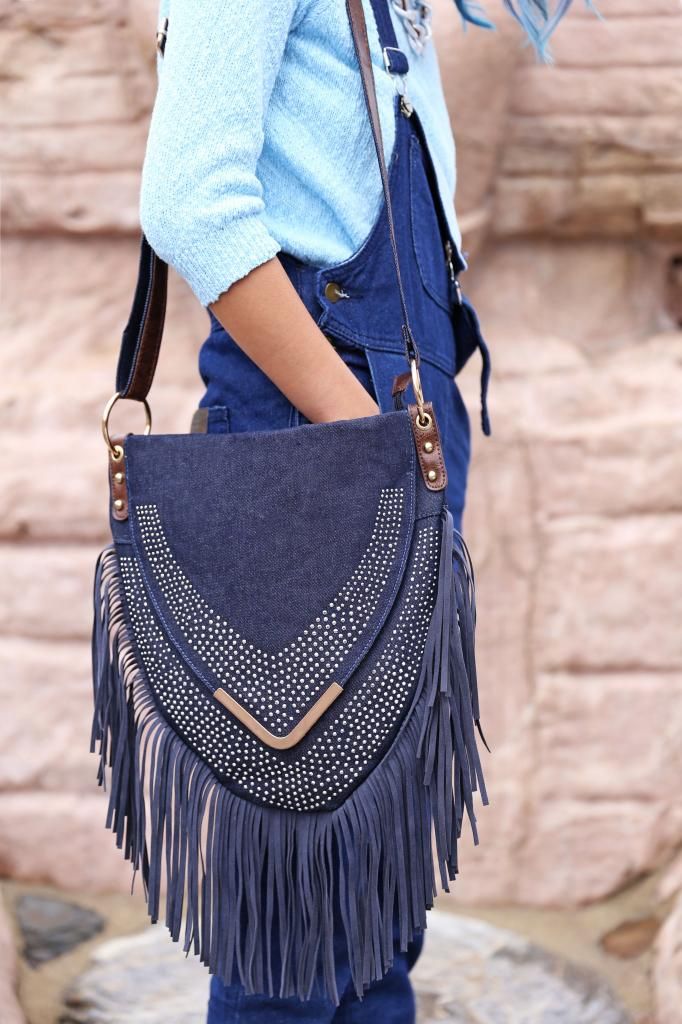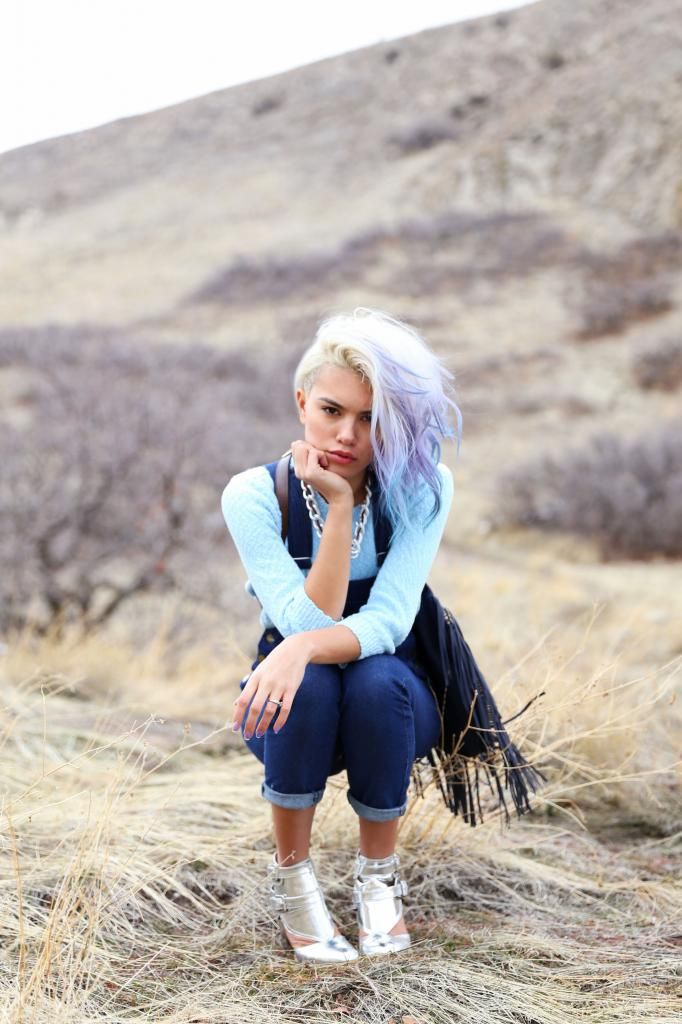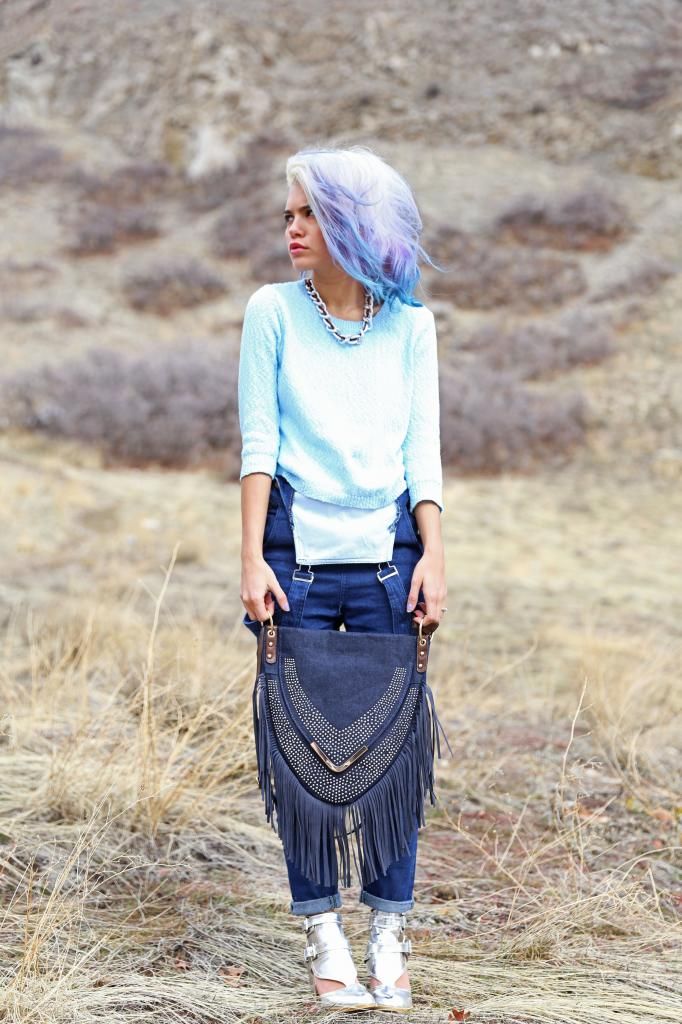 This is what happens when your nice, curly hair goes to the shits.